Article Posted: December 5, 2013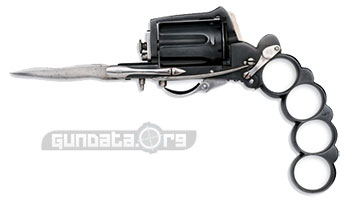 There have been some really impractical and outlandish guns created over the years, we thought it would be fun to make a list of 5 Stupid Handguns you don't need, seeing as we are always buying things we don't really need anyway. If you wan't to own one as a novelty it makes sense I guess, but for any practical purpose...nope these guns are nuts. Enjoy!
Apache Revolver / Knuckleduster
If the a swiss army knife and a revolver had a baby it still wouldn't be this ugly and outlandish. The designer of the Apache Revolver just couldn't decide. Did he want a knife? Did he mean to create brass knuckles? Was he trying to make a gun? Was he high on crack? maybe ..maybe.
Read ther rest of 5 Strange Handguns You Don't Need
Article Posted: March 22, 2014
The most important question here is what are you trying to survive? Most people looking into buying a "survival rifle" want something that can be stowed in a backpack along with a nice supply of ammo and will allow you to kill and eat small game. It must be reliable beyond a doubt, and durable.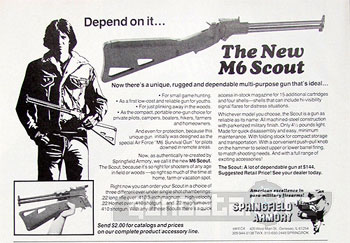 Must be...
1.) Short, Lightweight
2.) Easy to Assemble
3.) Reliable
M6 Scout
One such tool is the Air Force M6 Scout survival rifle. The M6 is a bare-bones 22 lr rifle and 410 shotgun combination that breaks down into three pieces only about 18-inches long. Such a small pack is easy to store for emergency.
Read ther rest of 3 Great .22LR / 410 Survival Rifles
Article Posted: March 23, 2014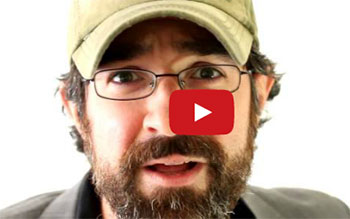 If you have made a purchase from Ares Armor or any number of online retailers of gun parts the A.T.F. may very well have your records.
We try not to be nutty conspiracy theorist like many of the sites online, but this one has us a bit "up in arms". They are seizing records of several online retailers including Ares Armor and doing so illegally after a Judge had denied them and filed a restraining order against them.
Read ther rest of ATF Illegally Seizing Records!
Article Posted: March 22, 2014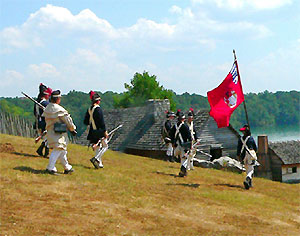 If you tell someone that you own an AR, no doubt images of .223s and gas-assisted AR-15's will come to mind. Dispel those thoughts for a while as we engage in a short history lesson about the original ARs, the American Rifles.
Anyone who has discovered muzzle-loading is undoubtedly familiar with the Kentucky rifle which is synonymous with Daniel Boone. If you're into black powder hunting, chances are that what you shoot is a .50 cal. half-stock patterned after the Plains rifles that were produced prior to 1850. What many may not know is that these rifles touch on a much broader American experience that helped shape our nation's destiny and turned the tide in our struggle for independence.
Read ther rest of American Rifles | The Original ARs
Article Posted: Febuary 1, 2014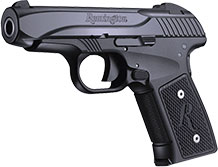 The Remington R51 was featured on the front page of Guns & Ammo and announced at ShotShow 2014 and is the first bit or originality we've seen in the subcompact / compact 9mm and 380 acp handguns that have been selling lately. Nearly every other handgun being sold in this niche has a separate guide rod, a part that is non existent in the new Remington R51.
For those of you unfamiliar with the internal workings of modern handguns the "Guide Rod" is not a fishing guide, but rather a long piece of polymer or metal that is used to stabilize the recoil spring.
Read ther rest of New Remington R51 9mm
Article Posted: January 28, 2014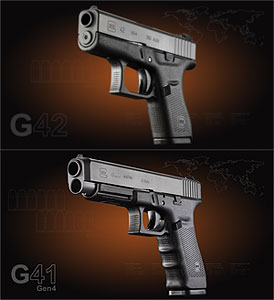 The new Glock 41 and Glock 42 that were recently revealed at the 2014 Shot Show are nice if not strange additions to Glock's current handgun lineup. If you haven't heard the news let us be the first to tell you about these 2 new tools.
Glock 42 (380 ACP)
The Glock 42 chambered in 380 auto is the most interesting of the 2 in my opinion. It is as far as I am aware the first single stack pistol that Glock has ever mass produced. Because it's single stacked it means it's thinner and has a width of just .94 in. To put this in perspective the Glock 17 probably the most widely used handgun in the world, has a width of 1.18 in. Other notable features on the Glock 42 are that it weight just 13.76 oz unloaded, has a capacity of just 6 +1, and a length of just 5.94 in. The Glock 42...
Read ther rest of New Glock 42 / Glock 41