Outdoor vs Indoor Gun Range
Article Posted: July 9, 2012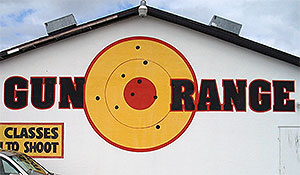 When going to an outdoor or indoor range the first thing to remember is safety. Being aware of your surroundings and other people should be the primary focus at all times. Most ranges are operated with some type of control master that overlooks the safety of the range and calls out when the range is open "hot" (ready to fire) and closed "cold" (weapons need to be switched to safety and hands off.) The second thing to remember is hearing and eye protection. Whether you are firing a pistol or high powered rifle, the damage a temporary threshold shift causes to the human ear can lead to permanent hearing loss.
Public and Private Ranges
Most states offer public and private range access with a variety of options to choose from when deciding which is best. Some ranges allow you to fire at least one or all of the options of pistols, rifles, and shotguns. All ranges charge a fee to access them. Most ranges are fairly inexpensive and cost on average between 3 to 10 dollars to use.
Safety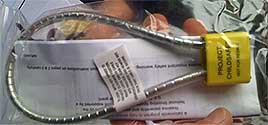 Safety is the biggest and most important issue when handling a gun and using one on a range. All ranges should have rules posted for patrons to read before venturing on the range. First time shooters should be prepared to take a shooting safety course to learn the basic rules. Here is a brief overview of the four basic shooting rules to remember when handling a gun on or off the range.
1.) Treat all Guns as if they are loaded at ALL times
2.) Never aim a gun at something you are not willing to shoot
3.) Keep the safety ON and your finger OFF the trigger until you are ready to shoot
4.) Be aware of your surroundings (everything from people to right and left or behind you) and look at the direction the bullet will travel to see what's behind the target
Equipment
Bringing your own equipment to a range can save time and money. For first time shooters most range offices offer a rental set-up for firing practice and instructions on learning how to properly fire a gun. This would include rental of the firearm, ammo, targets, in addition to safety gear (ear/hearing protection.) Calling in advance to see what types of options are available in addition to prices can help prevent any unnecessary misunderstandings.
Outdoor Ranges
Outdoor ranges offer the largest assortment of shooting options for people to choose from such as rifle, shotgun, and handgun practice.

They can also be beneficial for shooters who wish to train to shoot in all types of conditions. Outdoor ranges also offer the option of long distance target practice for enthusiasts who wish to test the limits of how far (typically 500-1000 meters) and accurately they can shoot.
Shotgun: Clay pigeon target practice is a fun active way to sharpen hunting skills for waterfowl, Olympic trap, and skeet shooting.
Rifle: The most common use of outdoor ranges is for rifle practice. Most ranges consist of targets that start at 100 meters and extend to 300 meters. This is commonly used to zero in a rifle and its scope.
Handgun: Revolvers and Pistols can be fired at stationary targets to test the accuracy and minimum-maximum distances.
Indoor Ranges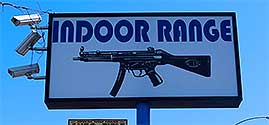 Indoor Ranges are typically used for small arms practice, but some have been adapted to handle higher caliber rifles. They usually offer mechanical targets that can be operated by the user to set the distance on their lane and pull the target back in for inspection. Indoor ranges run the risk of amplifying sound from gun discharge, and increased particles in the air from powder discharge.
Rifle: Some indoor ranges are fitted to allow for the use of rifles for target practice. These are usually for short range sight acquisition of 100 meters.
Handgun: Revolvers and Pistols are the most universally used firing system for indoor ranges and have lanes set up to test them out on silhouettes ranging from 10 to 100 meter distances.
Exiting the Range
When leaving the range make sure to continue following the proper safety procedures. Unload the gun and make sure it is on safety. Gather up all the items, spent shells/casings, and trash to take off the range with you. When walking off the range make sure never to point the gun at or in the direction of anyone else.
Contributing Author: Jason Brumett
Thanks to dno1967b, fotoecke, anselmhook, and auspices for use of the photos.
Related Articles
Please like, share, favorite, bookmark, and comment. Thank You.